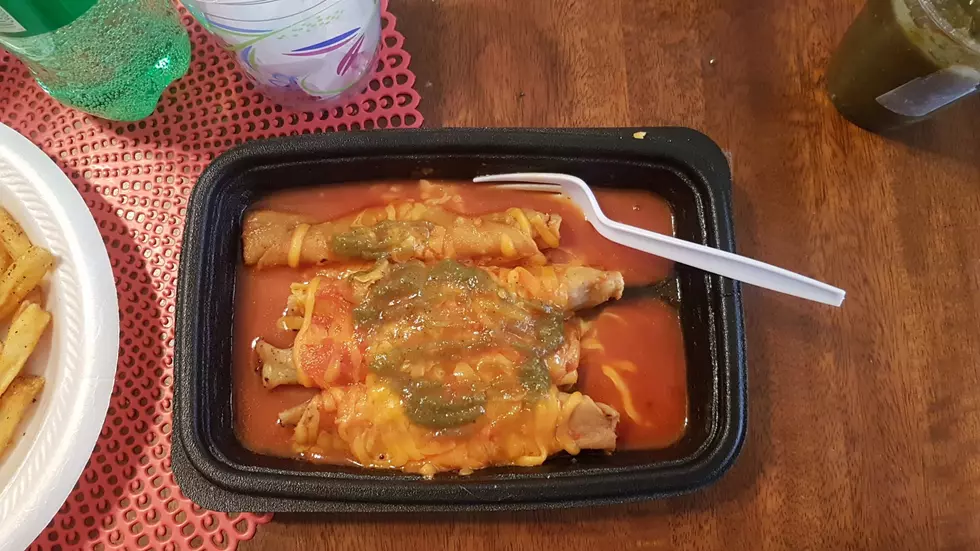 Chico's Tacos with Chicken Looks Like A Game Changer
Joanna Barba
I know what you're thinking: obviously you can make Chico's Tacos with any type of filling. Apparently Chico's can be very versatile; you can make a vegan version of Chico's Tacos (for real, check it out here) and I've only recently discovered, you can make Chico's Tacos with chicken as a filling and my life is forever changed!
Chico's is very polarizing, you either love it or you hate it. I LOVE it. So if you hate it, now would be the time to leave. For those of us who love Chico's, then you understand!
Enter your number to get our free mobile app
Over on TikTok, Julie Gonzalez AKA @lifeofjulz shared her recipe for making homemade Chico's Tacos with chicken, instead of beef filling. Check it out below:
Looks amazing, right? Chico's is, of course, delicious, but homemade just hits different, right?
Gonzalez is a SoCal resident, but judging from some of her previous TikToks, it looks like she frequents the Sun City- so she probably had a craving and knew she had to make them at home!
I don't know why I never thought of making Chico's Tacos with chicken- but I guess it was pretty obvious that you can make them with whatever your little heart desires!
If you're looking for a recipe that I totally approve of, then check this one out.
Nicole Delgado is a former El Pasoan who, according to her Instagram, now lives in Japan and is a YouTuber with various recipes on her channel, one of those is a recipe to the iconic Chico's Tacos. Now, we can't really confirm that this is the EXACT way that Chico's makes their tacos (that recipe is under lock I'm sure), but judging from the comments, it's pretty darn close! It also looks like you can make it with simple ingredients you probably already have at home.
10 After Party El Paso Favorites