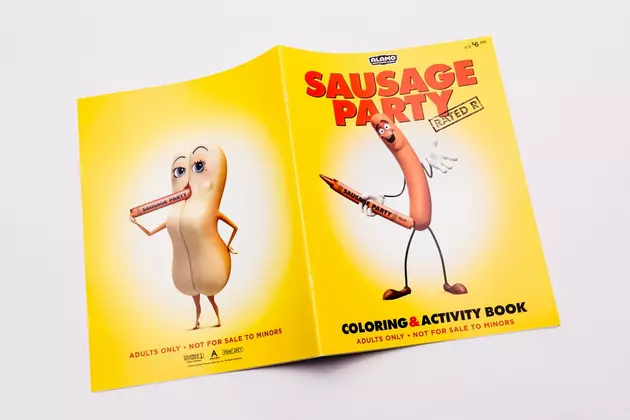 A Look Inside the 'Sausage Party' Adult Coloring Book
Alamo Drafthouse
The Alamo Drafthouse Cinema is selling a 'Sausage Party' coloring book for adults and it's a must have especially with the holiday season coming up.
This is what the company has to say about the adult themed coloring book:
Put the jokes in your hands with this exclusive, limited edition *adults-only* SAUSAGE PARTY coloring and activity book.
Enjoy wholesome, fun activities just like in kids' coloring books… only made completely unwholesome. Like, totally NOT safe for work/school/children. Color in dirty scenes from the movie! Enjoy a word find packed with F-bombs! Help Frank find his way through the "Glory Maze" and more — PLUS, an introduction from writer and star SETH ROGEN himself!
Seriously though, this book is filthy. Don't even think about purchasing if you're under 18, or slipping it to your kid brother to be funny. Buy it [HERE]
They dropped off a couple at the radio station for us to enjoy. Check out the pictures below....