Guy Performs Amazing Drum Solo on the Butts of Four Women in Thongs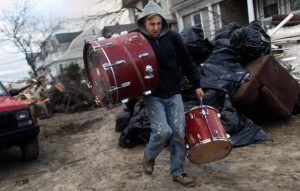 Drummers always get the girls.
It's true they do … (not to mention all the pizza delivery jobs!)
Is it that they're good with their stick(s)?
That they have rhythm?
Pesonally; I think it's the headrushes … chicks dig those!!
Subscribe to KLAQ El Paso on
Happy Wednesday!  WTF??