Thief Running At Full Speed Vs Glass Door- Who Ya Got? [Video]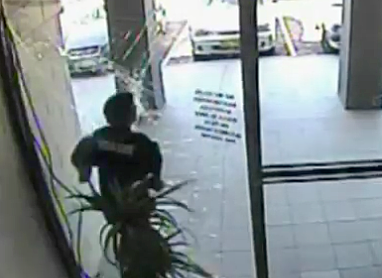 Check out this video in which  CCTV footage shows a bag thief in Australia running through a glass door as he attempts to escape a shopping centre. The man allegedly stole a purse from a 50-year-old woman, before running and crashing into the glass, knocking him flat on the ground.
That's what I call instant Karma!
You can see the video below:
Subscribe to KLAQ El Paso on