Taiwanese Animation: The Miss Delaware's Porn Controversy [Video]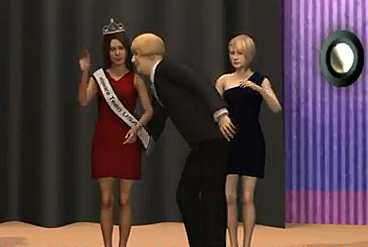 On Tuesday, 18-year-old Melissa King, who won the Miss Delaware Teen USA pageant in November, resigned . . . after a porno video of her surfaced online.  Apparently she shot the video right after she turned 18 because she needed the money.
Well, those crazy Taiwanese animators have made a video on this very subject.  And believe me it's very crazy!
You can see it below:
Subscribe to KLAQ El Paso on