Rob Zombie Talks Haunted Vaginas, No More Horror, and Fashion Mistakes [VIDEO]
I got to really pick at Rob Zombie's brain this past Saturday at the Rockstar Energy Drink's Metal Mayhem Festival in Albuquerque, NM. The most shocking thing I learned? NO MORE HORROR MOVIES?!?!?!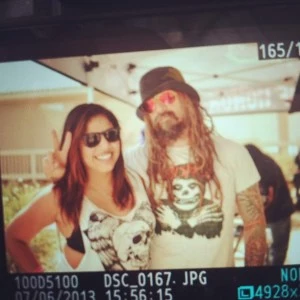 This is true sadly, for all you gore fans. Plus we talked Metal Mayhem, bands, his Great American Nightmare, recording his album, and since I'm a girl I had to talk a little fashion with him. I know metal guys are shaking their heads at me but hey! It was my interview and I'll discuss fringe and bell bottoms if I want to! Check out my interview with Rob Zombie below.