Meteor Explodes Over Concert In Argentina [VIDEO]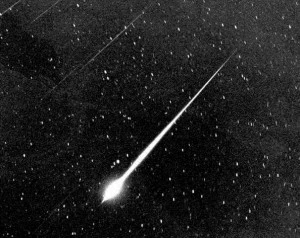 The band doesn't sound all that great, but their light show is AWESOME!!!!
Up until now, I would have given Pink Floyd or the Trans Siberian Orchestra the "best light show" award.  These guys and their "meteor-pot" are giving them a run for their money though!
Subscribe to KLAQ El Paso on
As cool as that is though, I think they're going to have to settle for "honorable mention" … unless they can do it over and over!  Here's a slightly different view; the flash seems a bit brighter and longer in this one!  (Read more.)
Subscribe to KLAQ El Paso on