Who Wants To See The Klaq Staff Get Down To The Harlem Shake? [VIDEO]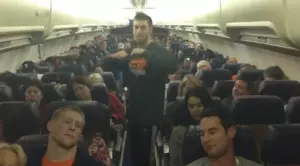 Apparently the "Harlem Shake" has been getting around all over the world. Seeing so many people re-making their own "Harlem Shake" got me thinking if you would want to see us from the Q do a re-make as well. I am sure a few staff members of the Q would not be to fond of this but would be pretty damn funny. Be sure to vote because who knows, the boss may put us to work on the "Harlem Shake" for your viewing pleasure.
Subscribe to KLAQ El Paso on
This activity is no longer available.