Join S.H.I.E.L.D.!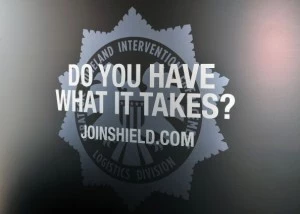 S.H.I.E.L.D. is a fictional espionage and law-enforcement agency in the Marvel Comics Universe. Created by Stan Lee and Jack Kirby in Strange Tales #135 (Aug. 1965), it often deals with superhuman threats
The acronym originally stood for Supreme Headquarters, International Espionage, Law-Enforcement Division. It was changed in 1991 to Strategic Hazard Intervention Espionage Logistics Directorate.

Within the various films set within the Marvel Cinematic Universe, the acronym stands for Strategic Homeland Intervention, Enforcement and Logistics Division.

Read more here
I joined…did you?