Have You Ever Been "Hot For Teacher" While In School ? [VIDEO]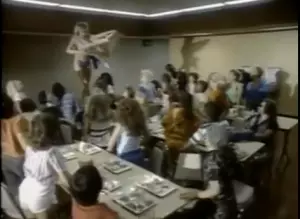 Many guys have been known to be 'Hot for Teacher" more than chicks have been while in school. I must confess when I started college I developed a huge "hot for teacher" crush which was my very first. His name was K. Rimkus and taught Geology and never had a clue about my feelings. Be sure to let me know if you have ever been "hot for teacher" when you were in school down below.
Subscribe to KLAQ El Paso on
This activity is no longer available.