Buzz's Whole World Revolves Around This Actress
Her name is Alexandra Dadario and you can save yourself the image search as I've included a link to the scene in question later in this post. Perfect. Perfect T… perfect A…perfect all-other-25-letters of the alphabet.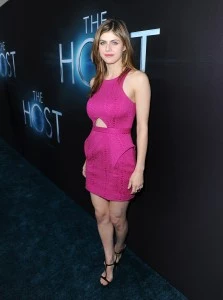 As you can see, she's no slouch with her clothes on. But wait until you see this scene from the new, critically-acclaimed HBO drama True Detective. If you are a heterosexual male, it will be a life-changing experience.
To Watch It Click [HERE]