Biker Marriage Proposal Shuts Down I -10 [VIDEO]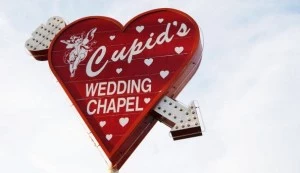 Everything is cooler when you add bikes!
A group of motorcyclists in California shut down a section of I-10 so that one of their guys could propose to his girlfriend.
Legal?  No.
Awesome? Hell yeah!!
Subscribe to KLAQ El Paso on
I didn't see a girl left standing alone there in the middle of 10 at the end so I'm assuming she said yes!
(By the way; if you're planning a wedding yourself, don't forget that Dubba G is an ordained minister!!)