Big Four Plan More U.S. Shows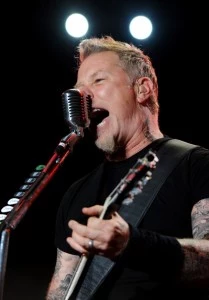 What are the chances of the Big Four coming to the soutwest? They might be pretty good!
Although last weekend's Big Four show in Indio, California, marked the first time the metal legends played together on U.S. soil, it doesn't look like it will be the only time. Metallica drummer Lars Ulrich said the bands, which also include Slayer, Megadeth and Anthrax, have their eyes on a few more American dates.
"We are looking to book something on the East Coast because of the success of this – it should hopefully come together in a week or two," Ulrich told RollingStone.com. "Maybe we'll do somewhere in the Midwest and South, too."
Read more here