Best Places in El Paso for a Bachelor Party – Our Top Five.
Everyone has seen or at least heard of "The Hangover", and with part 2 coming out soon, we thought we'd take a look at some ideas for bachelor parties here in El Paso! (Just in case you can't swing the Vegas trip right now.)
Now most guys would think, "Screw it, we'll just go see boobs somewhere!" While that is a great option, you can always expand on it a bit. So here are a couple ideas to maybe make your next bachelor party a little better.
Vegas Night In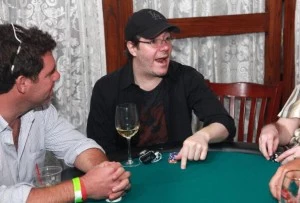 Not everyone has a future father-in-law who'll lend you an expensive car and help pay for things. So maybe you can't afford the trip to Vegas right now. That doesn't mean you can't bring a little Vegas to your bachelor party!
Get some good cigars – try Kern Place Cigars or Tobacco Tin. Guys feel like high-rollers with a big fat stogie in their hand. Buy one of the pricier beverages, like Crown XR. It's expensive, but totally worth it. You can get them at Western Beverages all over town. Set up a poker table and get some chips, or rent some different casino tables and play different games while enjoying your adult beverages and cigars. ABC Party World has everything you need!
---
Night At The Racetrack Keeping with the casino theme, but getting out of the house instead, you can grab all the guys and head over to Sunland Park Racetrack and Casino! This is a great place for your bachelor party, since there is a veritable plethora of cool things to do. Of course there is the racetrack section, where you can place your wagers on horse races around the world and watch your horses come in on the TVs everywhere. There's also the casino, where you can smoke away and play all manner of Vegas style slots and games. And when you get hungry, you have Riley's Restaurant and of course the amazing Ventanas Vegas-style buffet! Speaking Rock also has a great casino, amazing food and drinks, and free concerts! Try the food at Wyngs inside Speaking Rock!
---
Steakhouse and Drinks
Maybe your bachelor wants something a little more low-key (MEANING: the fiancee is dead-set against him seeing any boobs but hers). That's okay, you can still have a great time with little effort. There are some amazing steakhouses in the El Paso ares where you can begin your bachelor party! Whatever side of town you're on, there's a great meal waiting for you. Everywhere from Great American Land & Cattle, Edge of Texas, Cattleman's Steakhouse or Dane's Steakhouse. You can get a great cut of meat, and a few drinks to star the evening. Then you can party the rest of the night away at your bachelor's favorite bar or pub, so the fiancee will be able to relax, knowing he is in good hands.
---
Private Club Party
For something a little more, you can arrange to have a private party at a nightclub, or reserve a VIP section. You can get your bachelor party hooked up with bottle service and private tables! Set up your night at Club 101, Wet Ultra Lounge, Republic, Peoria, Nova Luna or one of the many night clubs around town! You can get a little crazy, dance with some of the hottest people around, enjoy your drinks and party into the night! Just don't slip anybody anything in their drink. That's a no-no.
---
Gentlemen's Club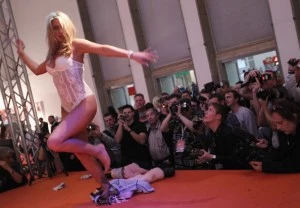 Of course strips clubs (ahem, should we say Gentlemen's Clubs) would be on our list! Who do you think we are? We have some really amazing clubs in the area, and there's a huge selection to choose from! From Zebra out west to Dreams Cabaret, Jaguar's Gold Club, Red Parrot and more! There are great drink specials, some have really good food, a great feature nights! They will also help you out with your bachelor party with special treatment!
It's almost a bachelor party paradise here in El Paso! You could spend a LOT of money to go to Vegas for the opportunity to spend a LOT MORE money, but when you have all the options here in El Paso, why waste the extra cash when you can have a great time here?
What are your bachelor party ideas? Something you've done or are planning here in El Paso?