Awesome New Feature For Your Car Creates Hotties Instantly [VIDEO]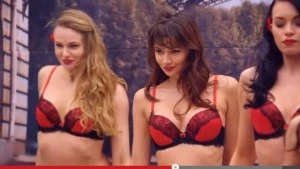 You are SOOOOOOO gonna want one of these!
It's actually a really elaborate joke played on unsuspecting test drivers.  The "victims" were filmed so the footage could be used in a commercial.  At the time though, they had no idea what was coming!
It gets good at about 1:17 guys!  Don't worry, it's (unfortunately) safe for work!
Subscribe to KLAQ El Paso on
I have GOT to get a Va Va Voom button for my truck.  Better yet, for my living room!