Angry High School Student Berates Teacher For Not Caring Enough [Video]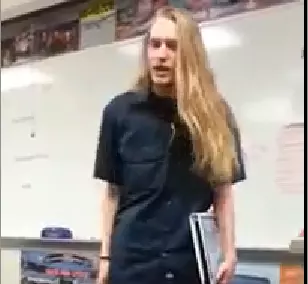 Cell phone footage of a student in Texas berating his teacher for not caring enough is trending on YouTube.  It happened at a school in Duncanville, Texas, just outside of Dallas.
In the video, the kid has just been kicked out of class, but he stops on his way out to criticize the teacher for not motivating students, and only giving them boring worksheets to fill out.
You can see the video below: Warning NFSW Language
Subscribe to KLAQ El Paso on