Actress Leslie Bibb Talks About Her New Show "GCB" With The KLAQ Morning Show [Audio]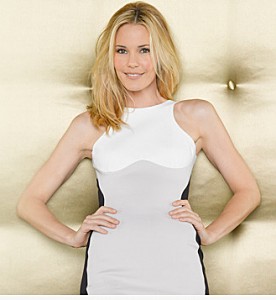 Today, actress Leslie Bibb was on the KLAQ Morning Show to talk about her new ABC show "GCB." The show is based on the book "Good Christian Btiches." 
Apparently some people got upset about the show's name so ABC changed it to Good Christian Belles, but then people were mad at the name change, so ABC changed it back to Good Christian Bitches.  Yep, its kind of confusing and Leslie talked about it.
"I Think people are gonna be mad no matter what.  Once they see the show they're gonna realize that they were wrong."
You might also recognize Leslie as the hot reporter from the "Iron Man" movies.  In the interview she talks about her popularity from that role.
"The guys from Marvel tell me that I'm one of the fanboys favorites because I got Tony Stark to admit that he was Iron Man."
You can listen to the interview here:
Audio clip: Adobe Flash Player (version 9 or above) is required to play this audio clip. Download the latest version here. You also need to have JavaScript enabled in your browser.